Mr Sitembele Mase
Board Chairperson
Sitembele Mase brings diverse skills and experience in Development Finance, Corporate Finance, Business Strategy, Organisational Change and Transformation, Business Analysist; Business Process Re-engineering (BPR). He possesses Bachelor of Commerce (B. Com), Honours degree in commerce (Hons, B. Com), Master in Business Leadership (MBL) and Post grad Certificate in Investment and Portfolio Analysis with further training from UK (London Guildhall University), USA (Colorado University, Bolder). He has a track record of more than 39 years of hands-on experience
2015 to date Chairman of the Board of Ntinga O.R. Tambo Development Agency SOC ∙ Tasked to Advise and Support the Work of The Eastern Cape Planning Commission which is overseeing the implementation of Provincial Development Plan (PDP), a provincial version of NDP vision 2030 ∙

Appointed by the Hon Premier of the Eastern Cape in 2015 and the Minister of Water & Sanitation to advise on the appointment of Water Services Boards Lesotho Highlands Water (TCTA) Amatola Water Board, Lepille Water Board

2010 to 2014 Chief Executive Officer of the Eastern Cape Development Corporation (ECDC) 
2006 to 2010 Chief Executive Officer, the South African Micro Apex Fund (SAMAF)
2003 to 2006:

 

Executive Director at NURCHA also a Non-executive in some of its subsidiaries and associate companies until 2006. Responsible for transformation, change and repositioning of NURCHA as leading public entity. Successfully implemented policy changes and directives of fmr Minister(s) of Housing Ms Tembi Mahanyele and Dr Lindiwe Sisulu in shaping housing for low to middle income housing South Africans. Successfully restructured NURCHA balance sheet to the tune of half a billion, by 2006.

   

1999 to 2003:

 

Appointed Chairman of the board of MDA (Mineworker Development Agency) in the Eastern Cape chapter and also chaired MDA subsidiary RUTEC (Rural Technology Company).

1998 to 2001: Appointed on the board of Karabo Finance, a development finance entity for people with disabilities (DPSA)

1998: appointed as a Trustee in an organization of people with disabilities MODE serving under the its patron, Former president Thabo Mbeki.
Ms. Lindelwa Yvonne Majova- Songca
Deputy Chairperson of the Board, Chairperson ARC, Non-Executive Director
Prof. Lindelwa Majova-Songca: M.Com in Finance; MBA; B. Compt (Hons); Certificate in Theory of Accountancy; Senior Teachers Diploma; CA (SA). She has both private and public sector audit experience, higher education sector management experience, and vast teaching and lecturing experience. She is the member of SAICA Board, Eastern Cape Liquor Board; Ntinga development Agency. She is the past member of IRBA board; Border Kei District Association of SAICA, AHA; Walter Sisulu University Council amongst others.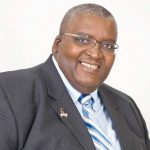 Mr. MM Pupuma
HRRC Chair, SDIC member
Mr M M Pupuma is a senior corporate executive who has served in senior management positions in both the private and public sectors. He has held a number of directorships from 1997-2014 in diverse companies inside and outside South Africa. He was accountable for the Regulatory, balance sheet and income statement.  Stewardship over Company's resources, people and reputation. Accountable for Financial Performance of the business and the use of resources needed to deliver that Financial Performance (Prudential and Fiduciary responsibility). Franchise Building/Business Development, Ensuring that the three Business Units work optimally. To develop the Business Franchise in the Country (bring the right solution to the customers. Leadership for the Country Team and Key Role in ensuring people, systems and processes deliver to the market and provide enhanced customers experience. Understand and Manage key external Country Stake Holders(Customers, Regulatory, Boards, Government , etc.) which have a bearing on business and strategic risks. He was working for STANDARD BANK OF SA LIMITED, GET AHEAD FINANCIAL SERVICES, STANDARD BANK OF NAMIBIA, STANLIB (NAMIBIA) (PTY) LTD, UNIT TRUST MANAGEMENT, STANDARD BANK INSURANCE (NAMIBIA) (PTY) LTD,SBN HOLDINGS LIBERTY LIFE NAMIBIA STAFIN PTY LTD, RCS INVESTMENT HOLDINGS UNITED FUNERAL INSURANCE LIBERTY HOLDINGS,SBSA SECURITY SPV TRUST QUALIFICATIONS.
Mr MM Pupuma holds Bachelor of Accounting Science in University of South Africa. Master of Business Leadership in University of South Africa. Successfully fulfilled the requirements for director program with Kagiso Leadership. Management courses including 6 weeks in USA for the Best and Brightest Programme for African Bankers with Chase and Melon Banks.
Mr. Mzimkulu Msiwa
SDIC Chair and ARC member
Mr. Mzimkulu Msiwa is Professional Engineer registered with the Engineering Council of South Africa – with Master of Business Leadership(MBL); Bachelor of Science Degree in Civil Engineering and thirty-eight years work experience.
He retired in August 2011 as the Chief Executive of Umgeni Water. Prior to this, he was Director of Programme Management and Support at the Independent Development Trust (IDT).  Mr Mzimkulu Msiwa has sixteen (16) years experience in Local Government, which includes six (6) years as City Engineer of Umtata (now part of King Sabata Dalindyebo Municipality in O.R. Tambo District Municipality) and six (6) years as City Engineer for the Port Elizabeth Municipality (now Nelson Mandela Bay Municipality).
Most of Mr Mzimkulu Msiwa's experience has been in managerial positions.  At the helm of a large water utility, with an annual turnover exceeding R1.5 billion,  capital infrastructure programme exceeding R3 billion and balance-sheet strength exceeding R4 billion, Mzimkulu Msiwa is seasoned in implementing strategy to ensure the success of a public utility.
Mzimkulu Msiwa has developed credibility and respect as a sector leader with collaborators, and with local, provincial and national government departments.
Dr. Lindile Linduxolo Ndabeni
HRRC and SDIC member
Dr. Lindile Ndabeni is a Research fellow at the Institute for Economic Research on Innovation and Senior Lecturer at the Department of Economics in the Faculty of Economics and Finance at Tshwane University of Technology. Lindile teaches and supervises postgraduate students and conducts research in the areas of rural development, rural-urban linkages, agricultural systems of innovation, local economic development, entrepreneurship, and social inclusion.
Lindile joined academia in 2003 after previous appointments including Researcher at Legal Aid Board in Johannesburg
2002- 2003 Research Assistant, Department of Geography and Environmental Studies, University of the Witwatersrand, Johannesburg
2000: Projects coordinator, ABEL South Africa, a project of the United States Agency for International Development
1997-1998: History Teacher, Maryvale Adult College in Johannesburg
1996-1999: Sales Attendant, Broadway Cash and Carry in Durban
1990-1991: Lindile has Doctor of Philosophy degree, Master of Science in Development Planning, Bachelor of Arts in Education from University of the Witwatersrand, Johannesburg. Lindile has written and published papers, made presentations in conferences and seminars in various countries including Botswana, Brazil, Holland, India, Italy, Namibia, Singapore, and South Korea.
Dr. Nandipha Toyota Ndudane
SDIC and HRRC member
Nandipha Toyota Ndudane is an independent professional and self-motivated with excellent research and writing capabilities, with the ability to grow and foster positive relationships with clients and colleagues.
With an agricultural background that was solidified whilst still a teen under the tutelage of her father who laid a foundation for her love of agriculture in general. Graduated in Bachelor of Agricultural Science, specializing in Animal Science at University of Fort Hare and also with a professional veterinary medical degree (Bachelor of Veterinary Medicine and Surgery) obtained at the former Medical University of Southern Africa, with a Master's degree in Veterinary Animal Pathology obtained in Utrecht, the Netherlands.
Her career as an agriculturalist includes one year as a lecturer at the College of agriculture, with the Department of Agriculture, Transkei. One year as a clinician and laboratory diagnostician at the Mthatha Veterinary Laboratory, a provincial vetlab of the same department. She proceeded to join the Faculty of Veterinary Science, University of Pretoria as a lecturer for four and half years and worked at the Department of Pathology performing diagnostic histology and necropsies. She became one of the first recipients of funding to go to Netherlands on a sandwich master's programme between Onderstepoort and Utrecht University.  She rejoined public service in late 2005 and has since remained in this sector. She was Deputy Director Veterinary Services for Alfred Nzo district for three years and later promoted in 2009 to Director for Livestock Improvement, and after two years, in 2012 transferred to Director for Diagnostic and Advisory Services. Both of the above director posts, she pioneered and spearheaded the formation of them as they previously did not exist in the organisational structure of the department.
She joined the Tsolo Agriculture and Rural Development Institute as the Principal in 2015 and is the first woman principal since the origins of this institute in 1912.  She has ties with TARDI going back to her father's days as her's father and siblings are TARDI alumni. Dr Ndudane's involvement with the public sector focusses on mobilising stakeholders to work together. She strives to promote agriculture, education and training especially of girls. She participates in many governmental high priority projects promoting awareness and education of the youth.
She is the member of the Eastern Cape Planning Commission reporting directly to Premier. She is also a non-executive director for Ivili Loboya board.
Ms. Nandipha Sibongile Nwabisa Bam
HRRC and SDIC member
Nandipha Bam is currently  Ntinga Board member with the B Comm. Honours, she has over 17 years' experience in the Economic Development sector specialising in the development of rural SMMEs, Local Economic Development and Trade and Investment promotion at provincial and local government level. She served for 10 years as a senior manager responsible for local economic development in a District municipality and for 4 years in a municipal entity as an accounting officer and an executive director.
She also served for 3 years in the National Small Business Advisory Council which advised the Minister of Trade and Industry on issues relating to SMME's. She is passionate about rural economic development, trade and investment promotion and business incubation. She has served on the Boards and Audit committees of furniture, wood-products and agro-manufacturing business incubators for a number of years. She has received training in South Africa, Malaysia, and China and has participated in study tours to India, Sweden, USA, Singapore and Canada.
Ms. NDS Ngewu
HRRC member
Ms. Ngewu is currently an Executive Manager: CEO's Office at ECDC. She holds a Masters in Business Leadership (MBL) and a BCompt as some of her qualifications. She is a highly motivated and results-driven professional, with sound academic background and excellent experience in Human Capital Management, Finance, Strategic planning & implementation, Organisational Development and Change Management. She is adaptable and flexible team player who enjoys a challenging environment. Delivers consistent high quality service due to personal commitment and attention to detail. A born change leader with a flair for taking everything to the next level.
Ms. Unathi Nosiphe Mkize
HRRC  and ARC member
Ms Unathi Mkize is a qualified Attorney registered with Law Society South Africa. She holds a LLB and B. Juris as some of her qualifications.
Her Areas of Practice are as follows:
Commercial: Draft and vetting of contracts (Concessions, Long Lease, Joint Ventures, Sale of Business, Security Agreements, Suretyship Agreement, Cessions, Partnerships, Community Agreements, Project Management Agreement, Take Off Agreement, Mechanisation Contracts; Shareholder Compact, Loan Subordination Concessions Agreements;

Company Registrations, Co-operatives & Pursuant Agreements

Corporate Governance: Board Secretariat
Public Sector Advisory: Policy Reviewing and Drafting, Procurement and related High Court Litigation
Environmental Law
Regulatory Compliance: Legal Compliance Audits; Legal Due Diligence; Forensic Investigations; Labour Dispute Resolutions
Her career brief is as follows:
1997 Articles of Clerkship Butterworth Mlonzi & Co. Attroneys
1992 Admitted as an Attorney of the High Court of South Africa
2000/02 Practiced as Professional Attorney in East London, Mlonzi & Co Attorneys
2002 Head of Family Law Unit, Rhodes Legal Aid Clinic, responsible for amongst other things coordinating the Domestic Violence project, Co-ordinating workshops and training of Para-legals;
Instructing and guiding final year LLB students on Legal Practice.
Writing legal articles for Legal Column of Grocott's Mail, Grahamstow
Ms. Nolukhanyo Makuni
ARC member
Ms N. Makuni is the co-founder and Director of CN Outsourced Finance. She qualified as a Chartered Accountant (South Africa) in 2004, having completed her articles with one of the big four audit firms. She has 22 years working experience in financial services and manufacturing sector including in a Regulatory environment, Retirement fund administration, Insurance, Banking and Automotive. She has held various roles in these sectors in Risk and Compliance Management and Financial Management.  Ms Makuni also has consulted in various roles in the Local Government sphere in implementation of policies and procedures, Risk Management and Compliance. She has also served in Audit, Risk & Performance Committees of Municipalities and Development Agencies for the past 9 years.
Ms Makuni is a member of Institute of Directors in Southern Africa, the South African Institute of Chartered Accountants (SAICA) and is a Registered Tax Practitioner.